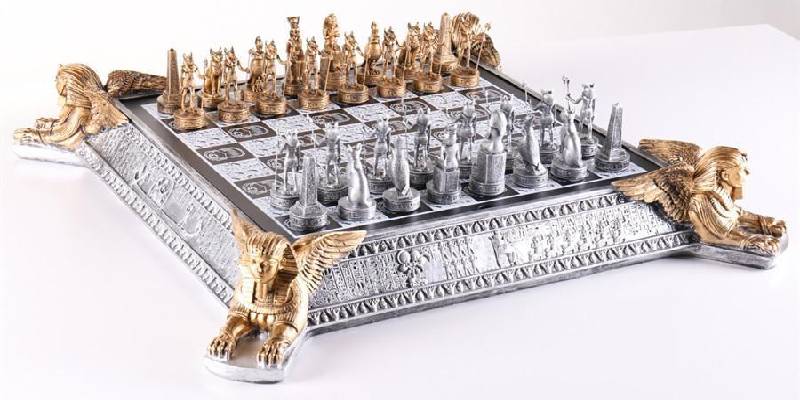 It's your niece's birthday, and you want to give her a gift you can bond over. Or you are looking for the perfect gift your father who is celebrating a well-deserved retirement. Or your colleague is moving to a different company, and you want to send him off with a thoughtful parting gift.
You know what will work in each scenario? A chess set! Yes, this classic gift idea can make the perfect present for your family, friends and acquaintances on various occasions.
But with a plethora of chess sets flooding the market, how does one select the right one to gift someone.
The Purpose
First of all, determine the kind of use you are expecting out of the set – purely ornamental, practical, heavy duty, travel or as a collectable.
Ornamental chess sets can occupy a place of pride in a study or den. You are talking about marble and alabaster boards with hand carved and engraved pieces. Some of them are heirloom sets noteworthy enough to be passed down over generations.
The practical ones are the kind you will keep at home for regular play with your family or visiting friends. Nicely crafted wooden boards and pieces would work just fine for this kind of use.
By saying heavy duty, we mean the chess sets that consist of lightweight mats and durable plastic pieces that can withstand rough treatment at schools and tournaments. They are less expensive and hence easier to replace. You can find them a-dime-a-dozen in any online gift store.
Travel chess sets are compact and come with storage for the board and pieces. Some of them are even magnetic to hold pieces in place while playing in transit.
Collectables and limited edition chess sets are for the real connoisseurs. They are expensive and often come in historically themed sets. But sorry, no wizard chess sets here!
The Price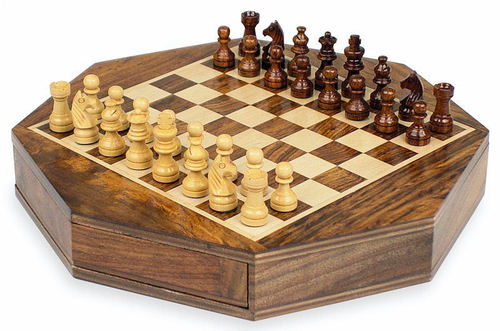 Chess sets come in different price ranges. Many factors cause this significant variance, the most common being the material used, the craftsmanship and occasionally, the number of queens.
The kind of material used in a chess set makes a world of difference in the price. Among wooden chess sets, ebony is probably one of the more expensive ones followed by Rosewood and Boxwood. There are even centuries-old heritage ivory sets in circulation today that one can buy for a small fortune.
Check out the craftsmanship on the chess pieces themselves, especially the Knights and the Kings. The genuinely excellent ones have intricate details, high-end finishes and remarkable uniformity.
The cost can also vary depending on the number of queens included in the set. A lot of chess sets provide an extra pair of queens to glorify those brave little pawns that reach the opponent's side without incident.
Fix the amount that you are planning to spend on the gift. Buy the best quality chess set you can find at that price. A good chess set can provide a lifetime of value and enjoyment and who knows, maybe it will even become an heirloom to bequeath to descendants in the future.