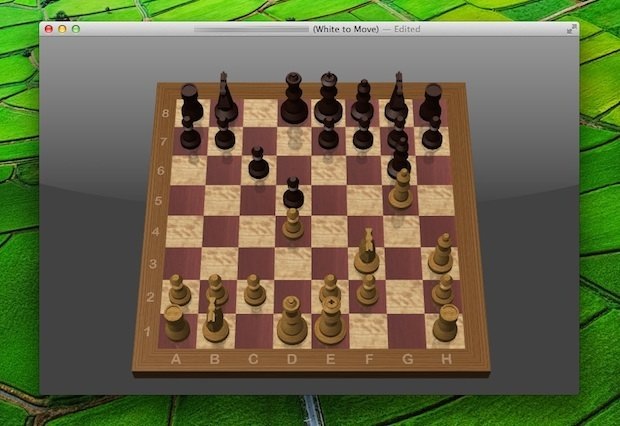 Play chess online at ChessWorld. I am going into my second year as a member of ChessWorld. I must say that I am pleasantly satisfied with the time I have spent there. I have had no problems and the competition seems to be great.
I have made new friends and have encountered some really good chess players there. On some of the other chess playing sites, I have found it difficult to discover how to even get a game going. ChessWorld makes this very simple. Take a few minutes and click on the ChessWorld banner above and discover the magic of ChessWorld. Play chess online at ChessWorld. ChessWorld offers rated and unrated correspondence games, with time controls of one day per move, two day per move, three day per move, five day per move, 10 moves within 50 days, 10 day per move, and 15 days per move, individual challenges, double round-robin tournaments for any number of players from three to fifteen (in a double round robin, each player in an event plays every other player in the event twice, once with the white pieces and once with the black pieces).
Also offered are pyramid events (a three dimensional take on ladder play where players ascend the pyramid by winning) and knockout tournaments, where losing players are eliminated (in the event of a draw, the player with the black pieces advances to the next round).
The Internet Chess Club (ICC) is the longest running, most popular, and best place to play chess on the Internet. Nowhere else can you find as many chess enthusiasts ready for a quick round of blitz, a short chat, an impromptu tournament, or simply enjoying the wealth of Chess.FM shows and live event coverage. It is not uncommon to find more than 3,000 chess players hanging out on ICC where more than 100,000 games are played each day.
Play chess online with Shredder
Play a game of chess against Shredder. There are three playing levels. Even on "hard" Shredder doesn't show his full capabilities. Shredder is trying to provide an equal opponent for a human player on those levels
Playchess.com
The most popular chess server in the world. More than 5000 players online every night. 200,000 games per day. Top grandmasters playing, free chess training, live events with audio commentary, free chess tournaments with prizes every day, simultaneous exhibitions, special beginners and computer chess rooms.
ChessManiac.com
ChessManiac.com is a free online chess playing community where you can play chess online, participate in tournaments, teams, chess clubs and more.
Chess.com
hess.com's turn-based correspondence chess lets you play chess with your friends at any time, and at your own speed – make your move and then get an alert when it is your turn to move!