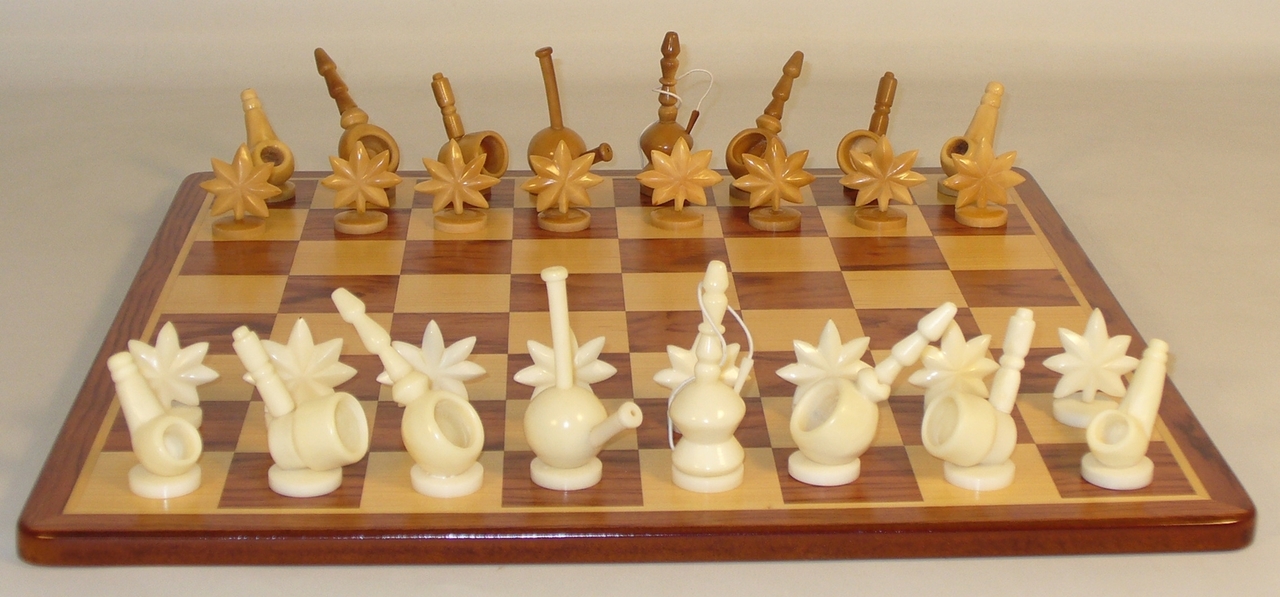 A small introduction from the owner of Chess Sets and More:
Playing chess is really fun! I have played the royal game since I was 14 years old. At my high school, there was a Chess Club and I would see a few guys in our school cafeteria playing chess. They looked so intense over there with their eyes piercing the board. I just had to know what this game was all about.
So, I went to my local library and checked out some books on chess. They were books with the old notation like P-K4,P-Q4. I also purchased a small plastic chess set. I taught myself the notation and then started studying and learning chess fundamentals and tactics. From that moment on I was hooked and haven't looked back. Chess is a part of my daily life. I could tell you so much more about my experiences in chess since those days, but it would take a whole book to write. I 100% endorse Chess for anyone who wants to learn to play the game.
Searching for the perfect Chess Set can sometimes be a tedious task. At Chess Sets and More, we try to make that task a little easier for you.
Standards for sets have changed throughout the years. Official regulation standards of size and style are essential to tournaments, clubs, scholastic chess, home study, and personal use.
If you know these standards you can have a set that will be accepted anywhere and we are here to help you choose that set.
The King is usually 3 3/4″ tall and the chessboard square size is 2 1/4″. The board is 8 squares by 8 squares. Most pieces are solid plastic, or have extra weight, with boards being mainly green and white. This is known as the "Club" set.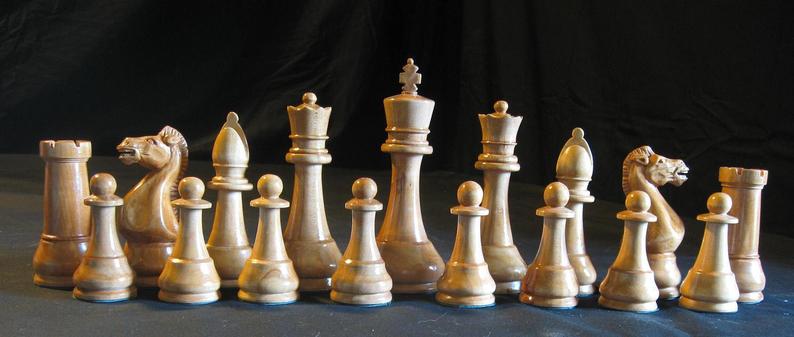 On this website we help you find, boards, books, downloads, pieces, software, and much more. Chess information of all kinds is discussed here and a page that is also dedicated to news on chess. With the rarity of women in our beloved game (and unfortunately in other games and sports), there is also a page dedicated to Famous Women Chess Players. Enjoy your visit and continue to come back again and again. We update our website on a regular basis.
Chess is played by millions of people worldwide in homes, parks, online, correspondence, and at tournaments. Since the second half of the 20th century, computers have been playing chess successfully, to the point where the strongest home computers play chess at a higher level than some of the best human players. Computer analysis has contributed to chess theory, especially in the endgame. Deep Blue was the first machine to beat a reigning World Chess Champion in a match when it beat Garry Kasparov in 1997.
The first modern chess tournament was organized by Howard Staunton, an English chess player, and was played in London in the year 1851. It was won by a German named Adolf Anderssen, who was the leading chess master of his time, and his attacking style was typical for the time although it was later regarded as shallow. Games like Anderssen's Immortal game and Evergreen game or Paul Morphy's Opera game were regarded as the highest possible achievement of chess art.